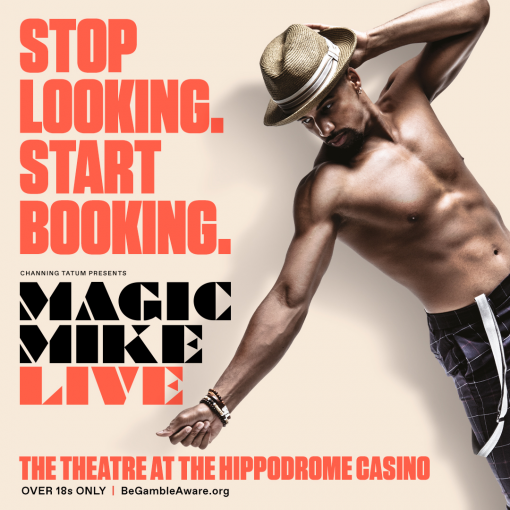 Magic Mike Live!
4,9/5
baseret på 23 anmeldelser
(Anmeldelser)
Bestilling til: søndag 30 juni 2024
Spilletid: 1 hour 30 minutes
Fotos
Beskrivelse af Magic Mike Live!
Conceived and directed by Channing Tatum, MAGIC MIKE LIVE is an unforgettably fun night of sizzling, 360-degree entertainment based on the hit movies. It's hot. It's hilarious. It's the great time you've been waiting for! 
This first-class experience features some of the world's sexiest, most talented guys performing heart-racing dance routines in front of, above and all around you. Equal parts empowering and exhilarating, the 90-minute show is punctuated by unexpected, temperature-raising acts from a thrilling range of acrobatic and musical talent. In other words, it's got basically everything. 
If you're looking for the ultimate girls' night out or an electrifying date night, look no further than MAGIC MIKE LIVE. If you're NOT into letting your hair down, laughing out loud and really hot guys, then it's probably not for you. 
It's time to FREE YOUR MAGIC. So stop looking… and start booking!
Adresse til London Hippodrome
Leicester Square, London, WC2H 7JH GB (Mere info)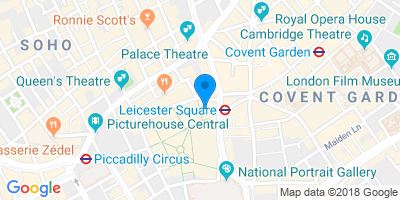 Ruteanvisning
Aldersbegrænsning
18+ only. All patrons must bring physical photo-ID, such as a passport, driving license or National ID. Photos of these documents are not accepted. You will be refused entry without this.
Vigtig information
PLEASE NOTE: All Magic Mike tickets will be available for collection at the venue before the start of the show. No tickets are sent out in the post.
Guests must be at least 18 years to attend and each individual patron will be asked to present valid photographic ID before being permitted entrance to the show. If valid ID is not presented, they will not gain access to see the show nor any refund or exchanges of ticket or travel expense incurred.
Magic Mike Live does use strobe lighting as well as theatrical smoke throughout the performance.
Spilletidspunkter
Video
Lignende forestillinger
Mamma Mia!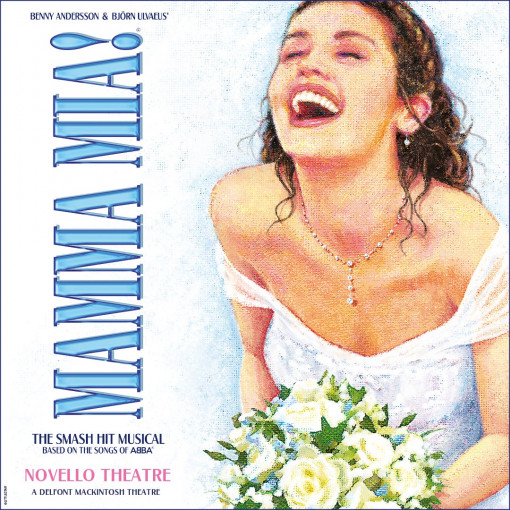 Mamma Mia!
4,8/5
baseret på 4161 anmeldelser
Vises nu på:
Novello Theatre
Bestilling fra: onsdag 25 august 2021
Bestilling til:
søndag 3 marts 2024
fra

156,49DKK
SIX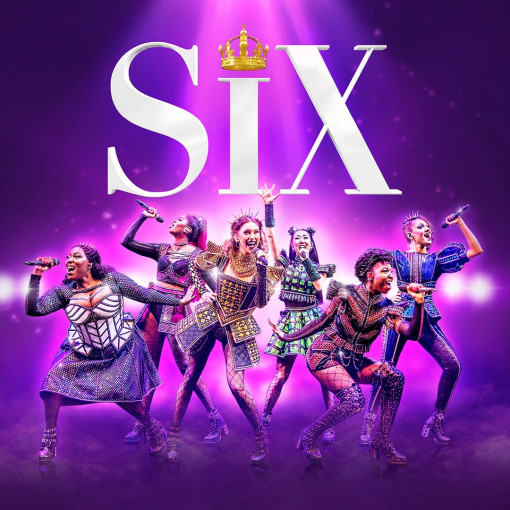 SIX
4,8/5
baseret på 186 anmeldelser
Vises nu på:
Vaudeville Theatre
Bestilling fra: onsdag 29 september 2021
Bestilling til:
søndag 28 april 2024
Spilletid:
1 hour 15 minutes
fra

173,49DKK